"I'm inspired by small things that happen everyday that other people may not notice."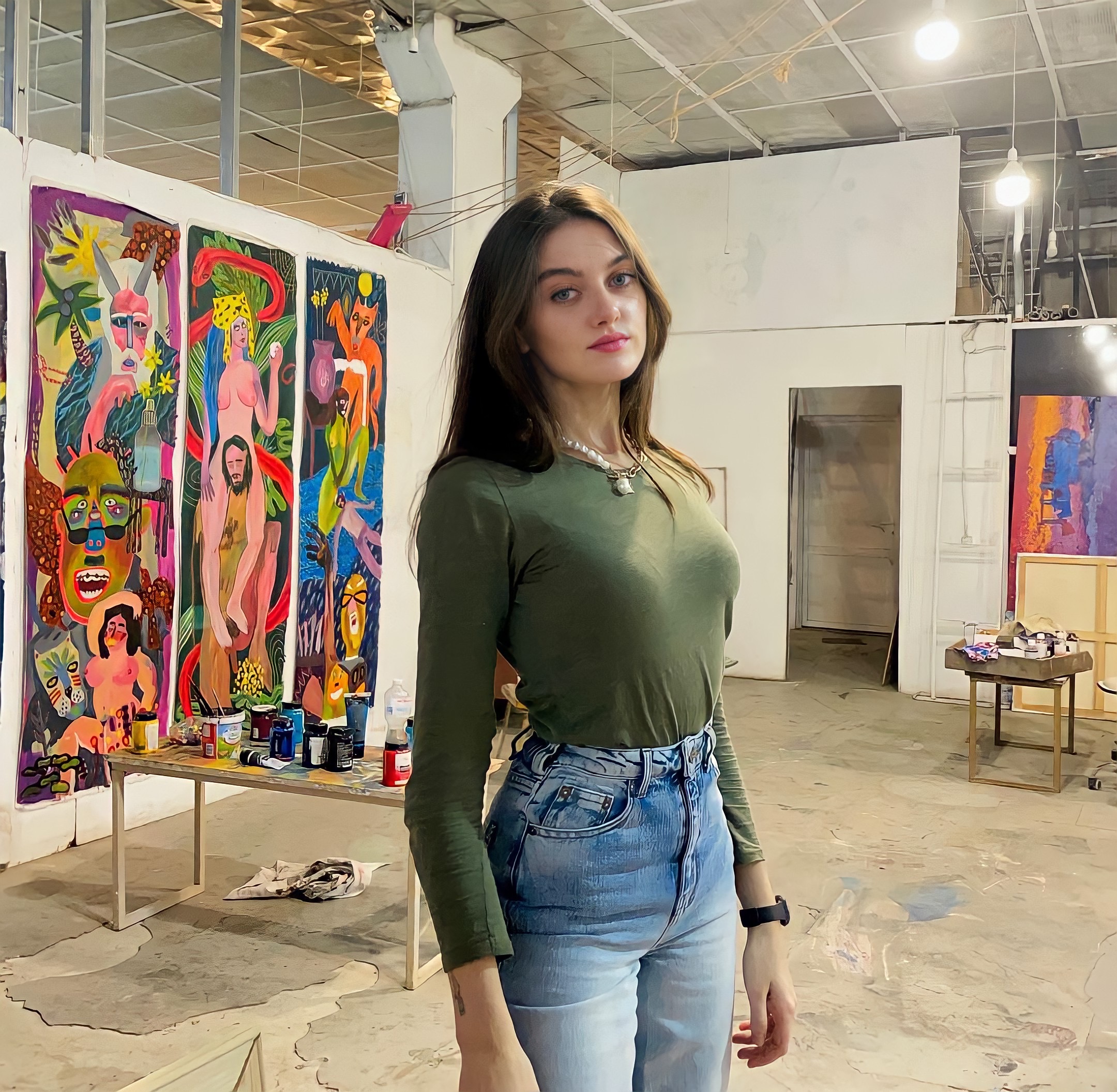 Dzvinya Podlyashetska invites us to her bright and chaotic world of characters. Her work is bold, ironic, and unapologetically expressive. She explores a vast array of emotions and complexites through her fun and eccentric story telling. Podlyashetska's paintings are ultimately about love, specifally self-love and the imprtance of mental health.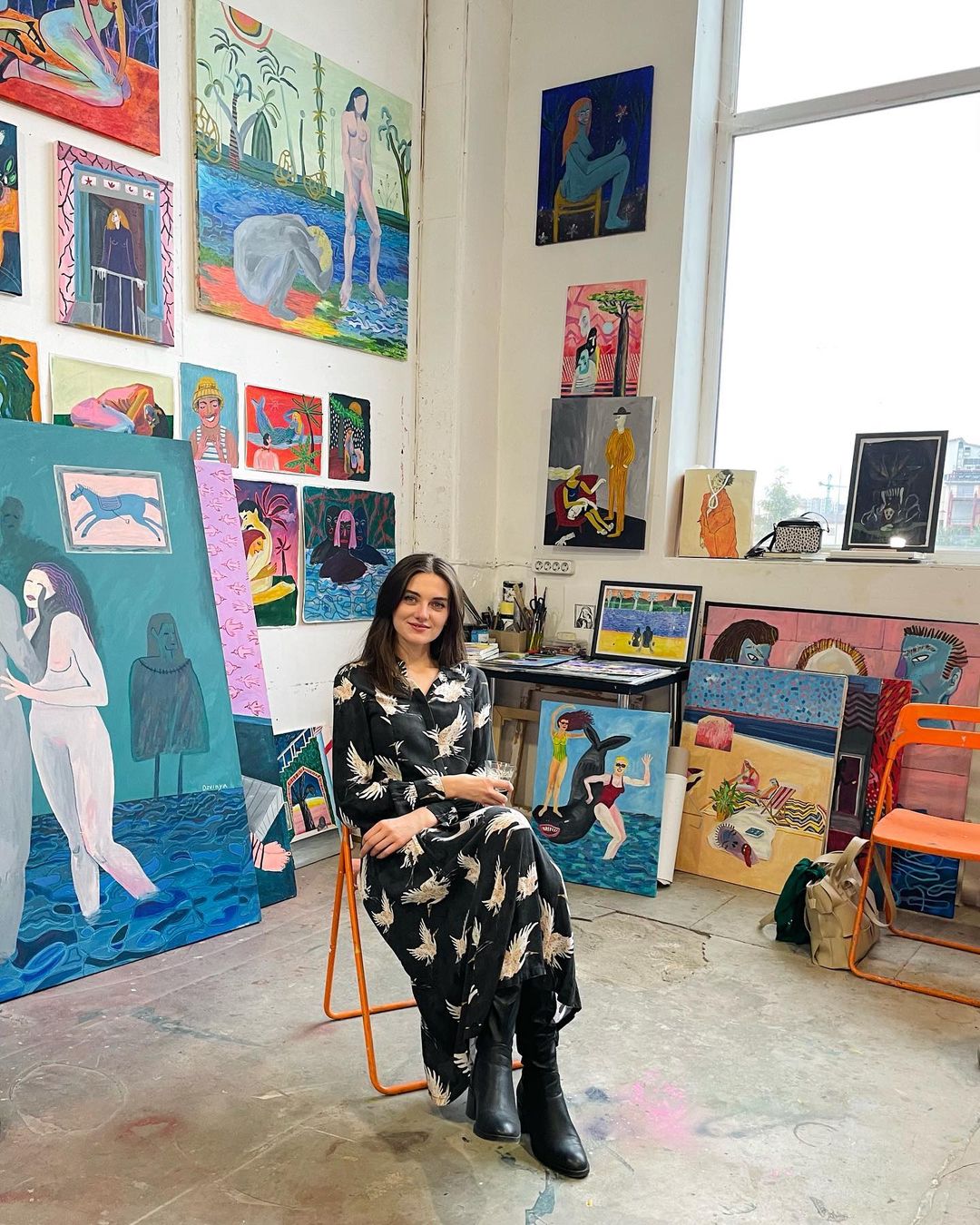 "I'm always full of ideas that I very easily and naturally express in my pieces. I don't make sketches before painting I just trust my feelings and go with the flow of my imagination."