"Trying to feel free in your creativity and trying out new things leads to the best and most surprising results."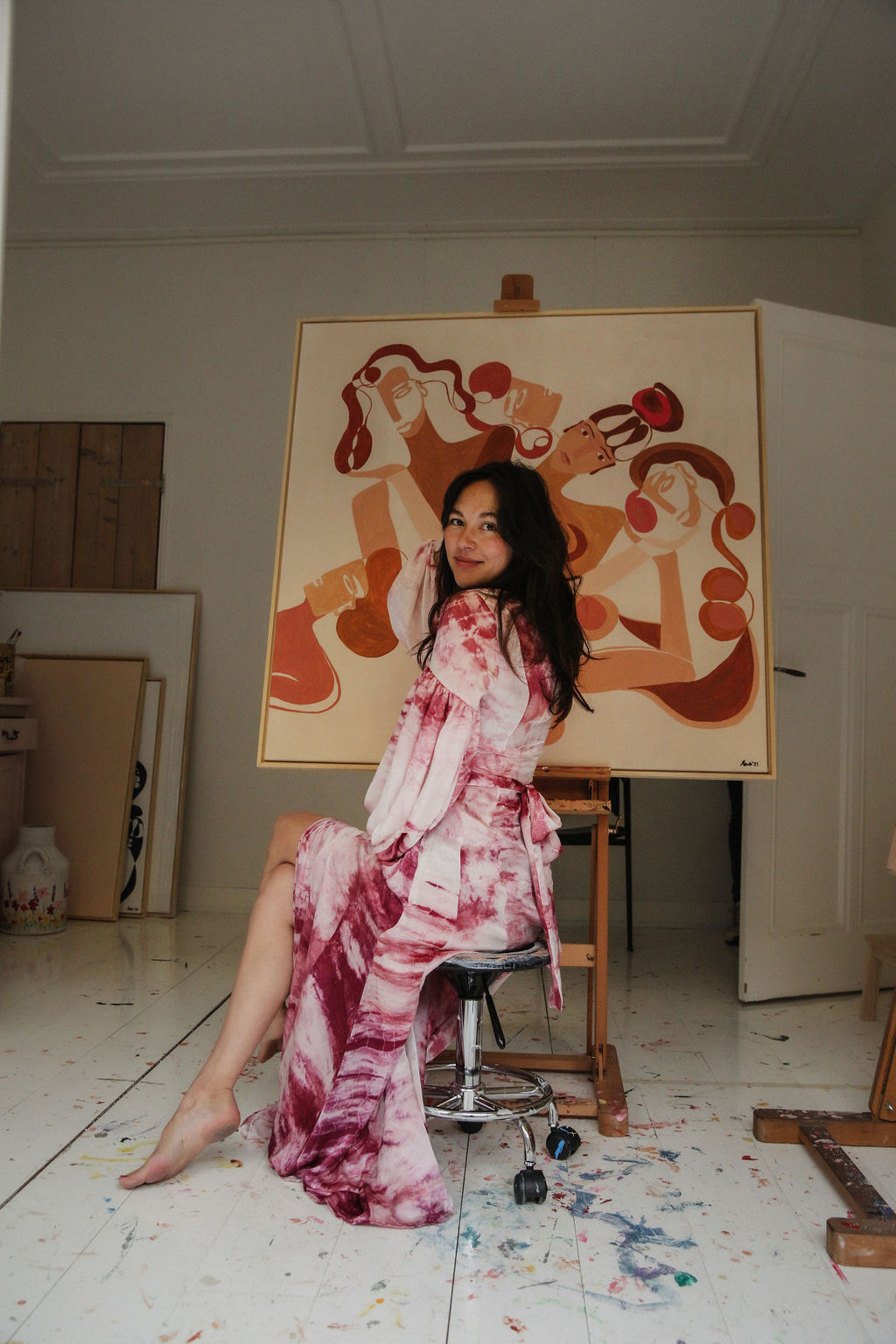 Anne Mei Poppe is a self-taught artist based in Amsterdam. Poppe is known for her use of continous lines that intertwine to create an expressionist symphony. Her paintings mirror the way the lives of loved ones are connected and how we depend on all that surrounds us. Poppe's work reminds the viewer to look within and reflect on the relationship we have with ourselves as well as the people around us. Her work also heavily explores the female figure in everyday situations, and beautifully depicts intimacy and vulnerability.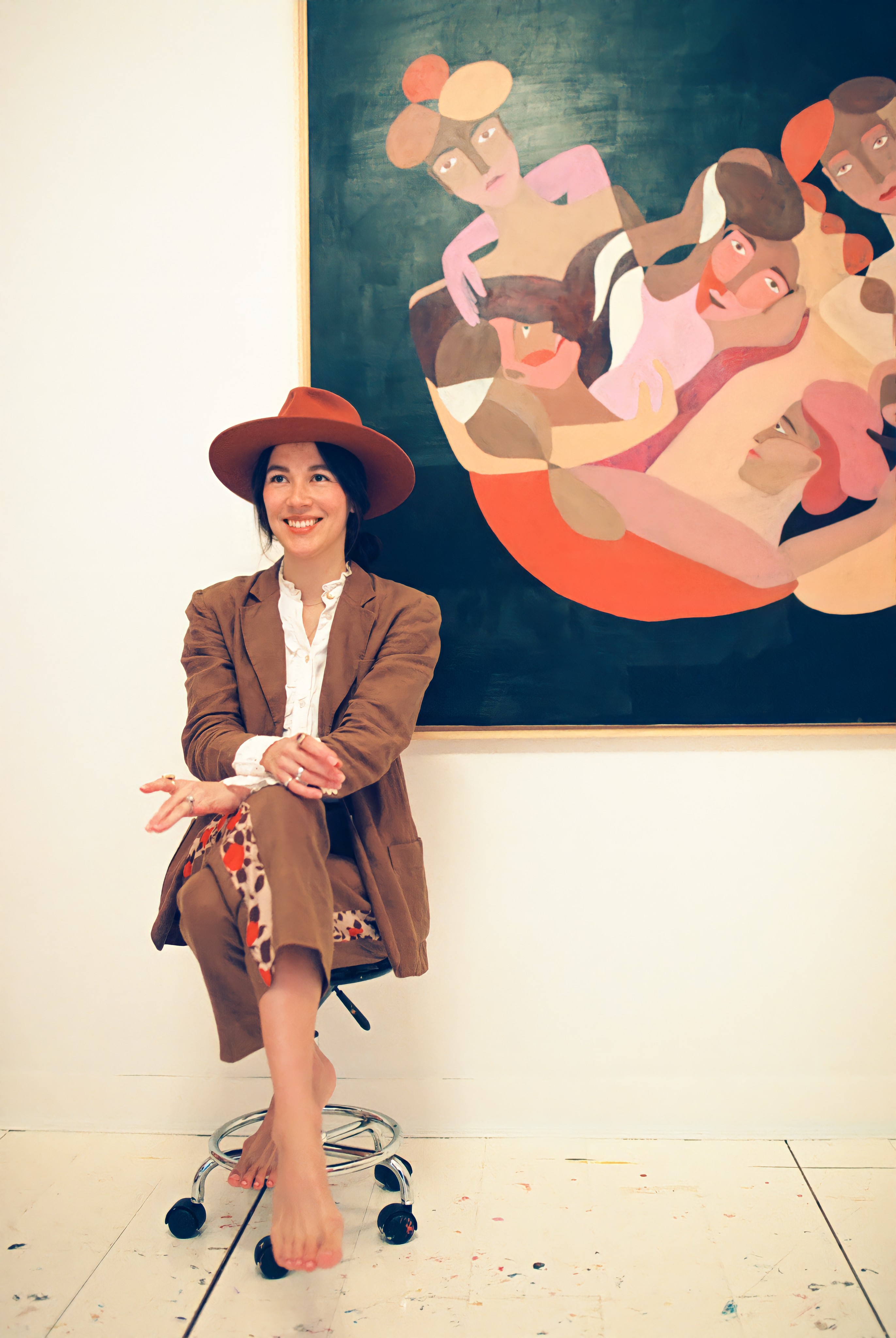 "During the process I try to create distance between myself and the painting or I make a picture of it and look at it from my screen. That way I don't lose track of the bigger picture."
Available Works
A La Ferme
Sold out