"My works are a deep part of my inner feelings. Every piece is a manifesto, a voice, a call to action."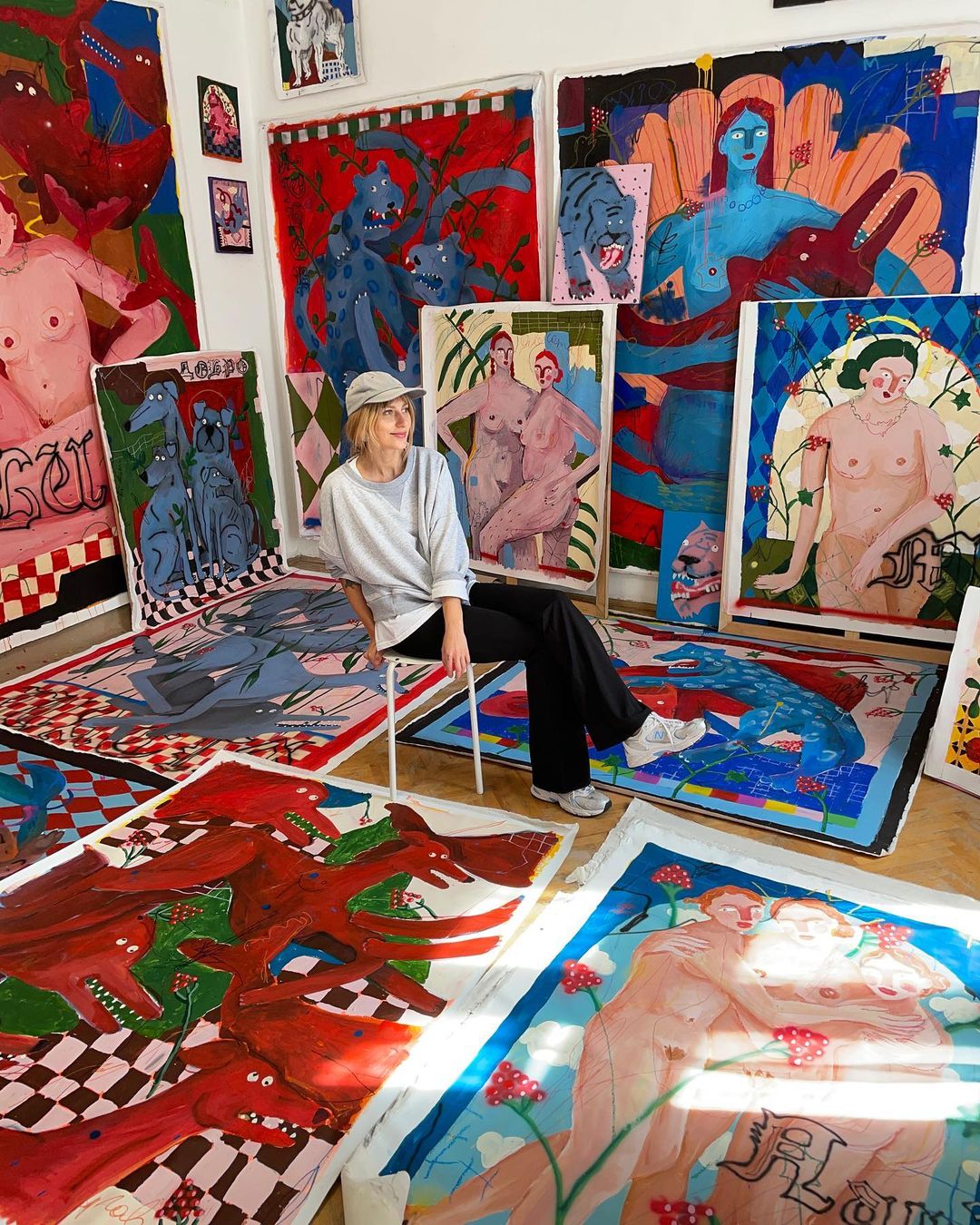 Ukrainian artist Iryna Maksymova explores topics of equality, feminism, and self-love through her electrifying expressionist style. Maksymova uses her characters to depict the inner workings of her mind. "My art is an attempt to convey the emotions and impressions of what really worries me. They are either positive or negative experiences that affect the world and me - themes such as joy, love, feminism, sexism, cruelty, and injustice."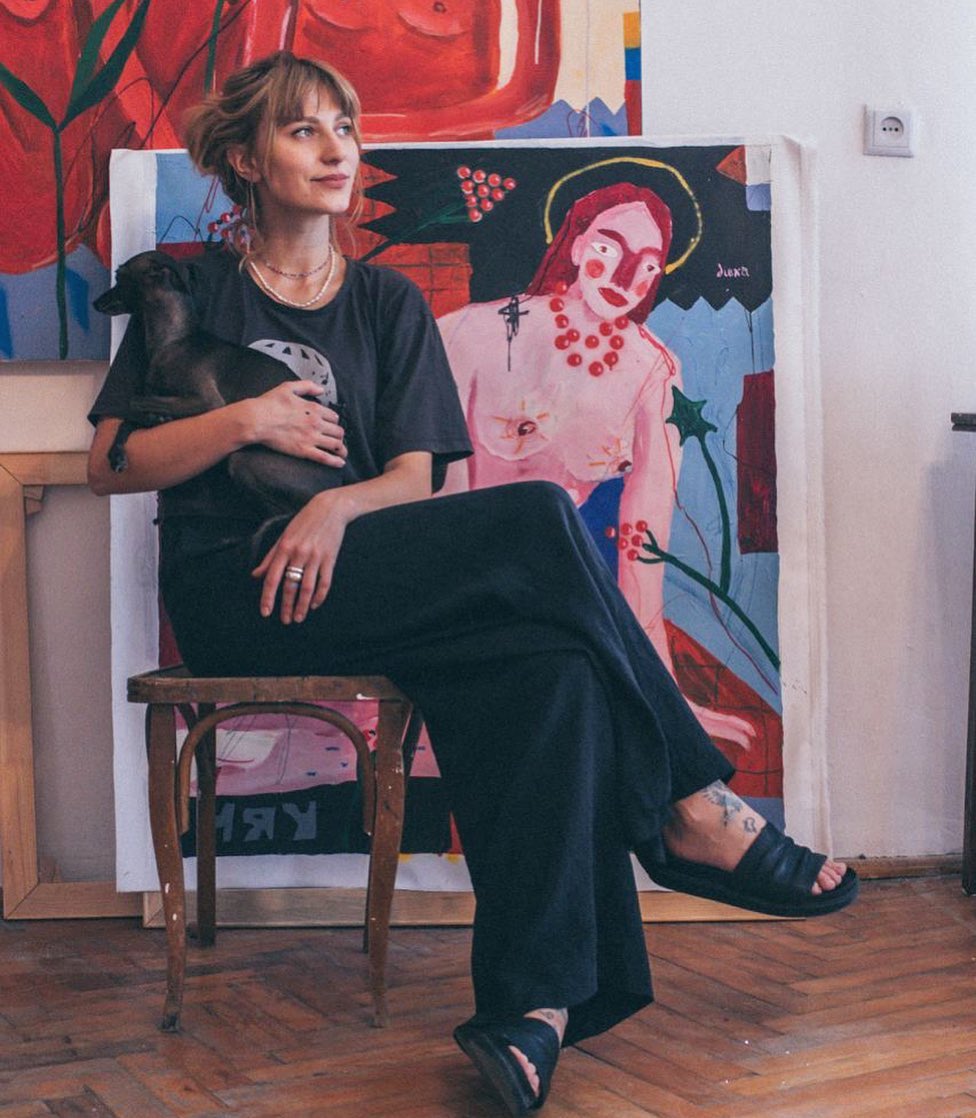 "I've got a lovely dog called Loki. He often appears in my paintings as a symbol of love and respect for animals."
Available Works
Love Me
Sold out