"Sometimes the best things can happen if you keep it simple."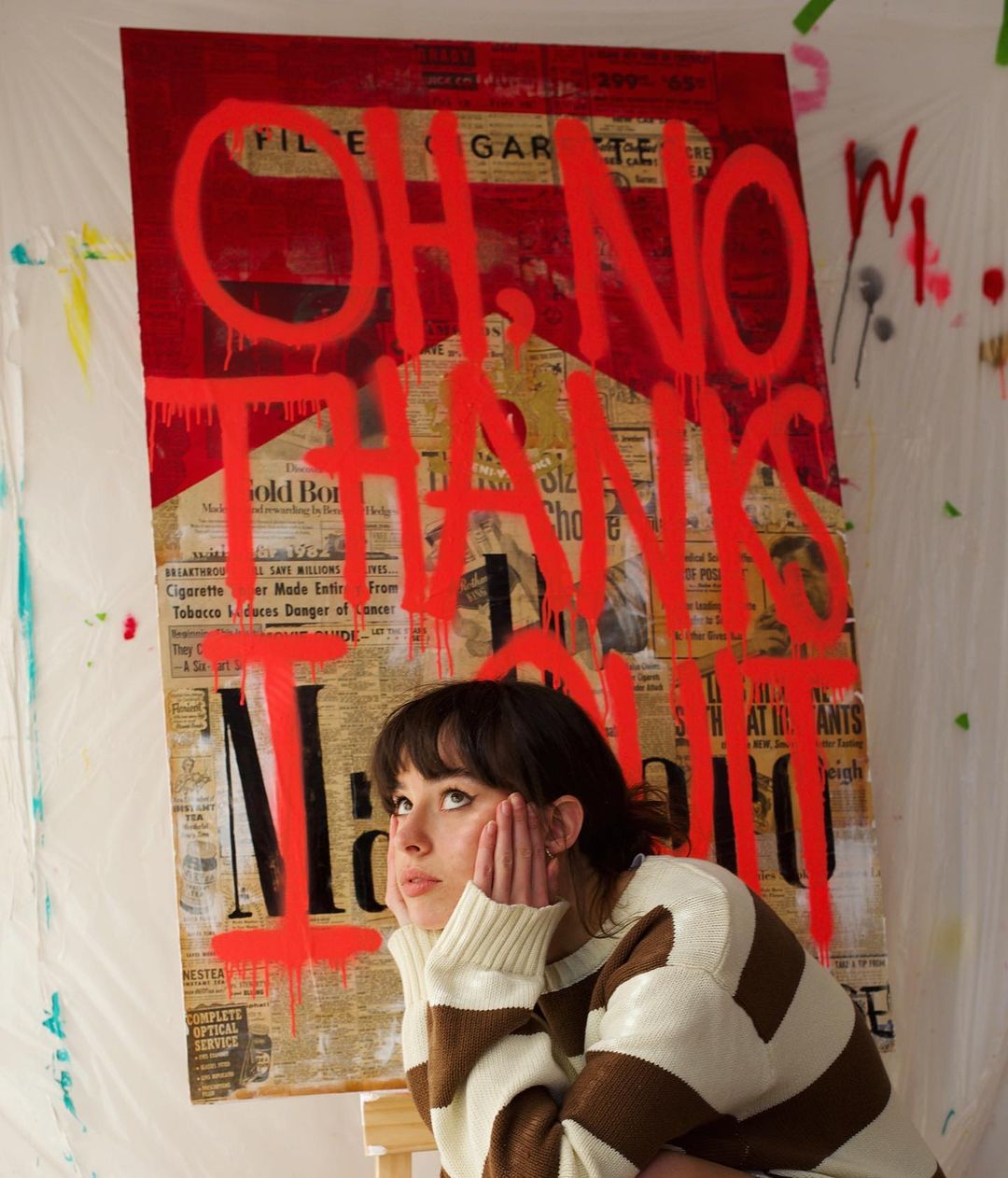 Charlotte Rose is a self-taught artist residing in North London. In 2021, Rose held her debut solo show, 'I Quit Last Week', which centred around nostalgic branding from the late 20th century. The sell-out show featured 15 large-scale acrylic on plywood paintings. The aim of the exhibition was to prescribe new truths to old illusions, with each piece being an exploration of the 'dream sold by ad companies to sell poisonous goods.'
"I find a lot of inspiration from nostalgic branding - mainly 1960s/1970s, I love the vintage feel and it tends to evoke a sense of the American dream. I also love to incorporate nostalgic cartoon characters into my work."
In April 2022, she will hold her second exhibition which will move away from the cigarette branding and explore how different brands follow the same marketing techniques to sell us products that can cause harm.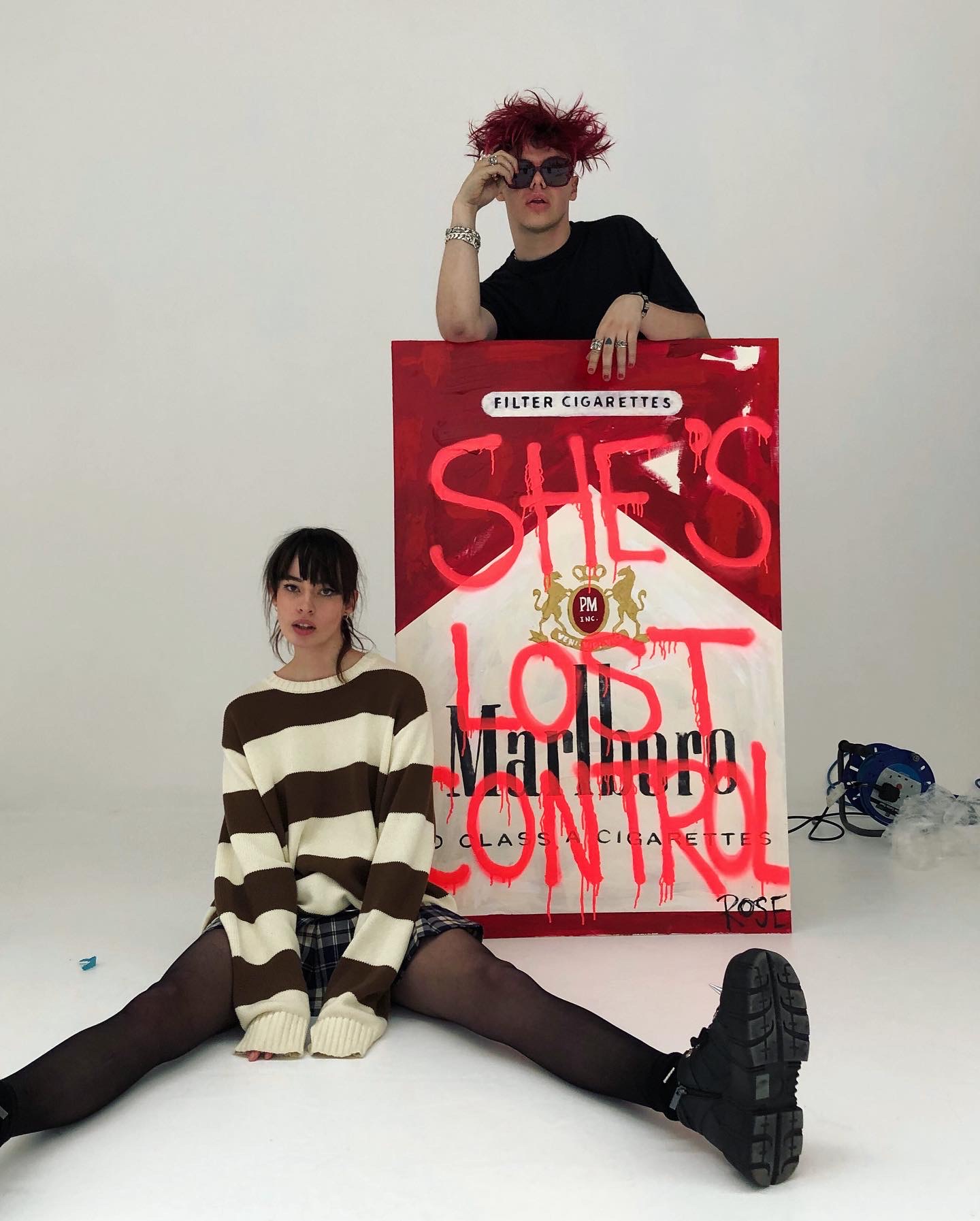 "I never trained, I never even took art school. I wasn't very interested in school at all and I was afraid that by taking art as a class it would beat out the joy i had for it."
Rose's extensive social network and soaring profile has brought her work to the attention of celebrities, including Phoebe Waller-Bridge and Yung Blud, both of whom have commissioned work from her. Through her art, Rose intends to evoke consumer nostalgia, while challenging its intention.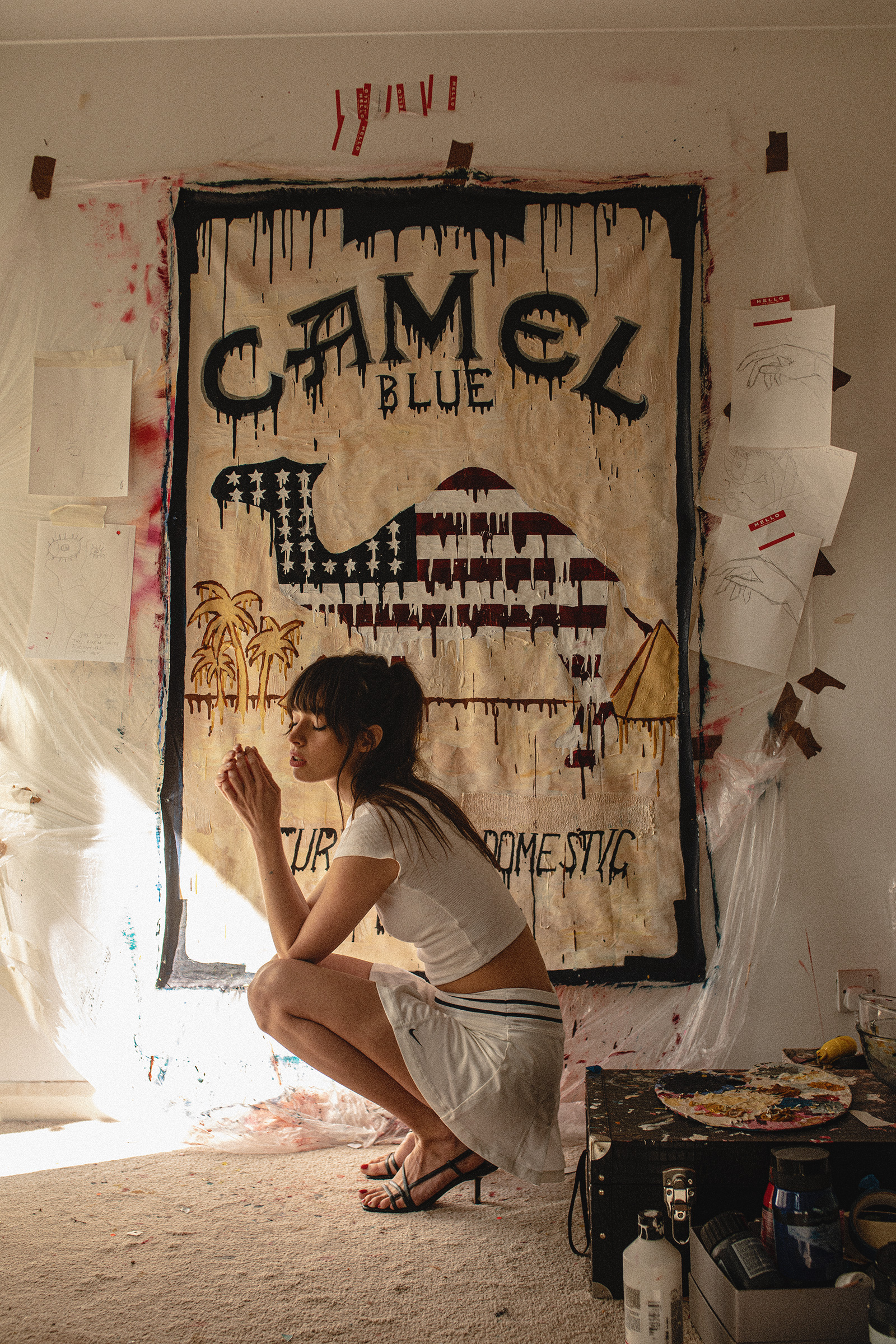 "I found my style by focusing on the type of thing that I personally love, I think it's easy to over complicate things, trying to make something more intricate or "clever" than it needs to be. Sometimes the best things can happen if you keep it simple. So for example with the cigarette branding, I started the series because I simply thought that it would be awesome to have a massive cigarette packet on the wall. Then I introduced the spray painted slogans then the cartoon characters and the series evolved and grew as I added new aspects and played around with the concept."